Welfare
General Welfare
If your child needs to take on-going medication e.g. for asthma, please into come into school and discuss your child's requirements with the Welfare Officer, Mrs Vial. You will be asked to contribute to a Care Plan outlining your child's medical needs, the dose and timing of medication and what action should be taken in an emergency. If the medical need is complex the school nurse will be invited to give advice at the Care Plan meeting. The medicine must be prescribed by a Doctor and the Care Plan signed by the child's parent or carer. The Care Plan and medication will be kept in the Welfare Room and administered under the supervision of an adult.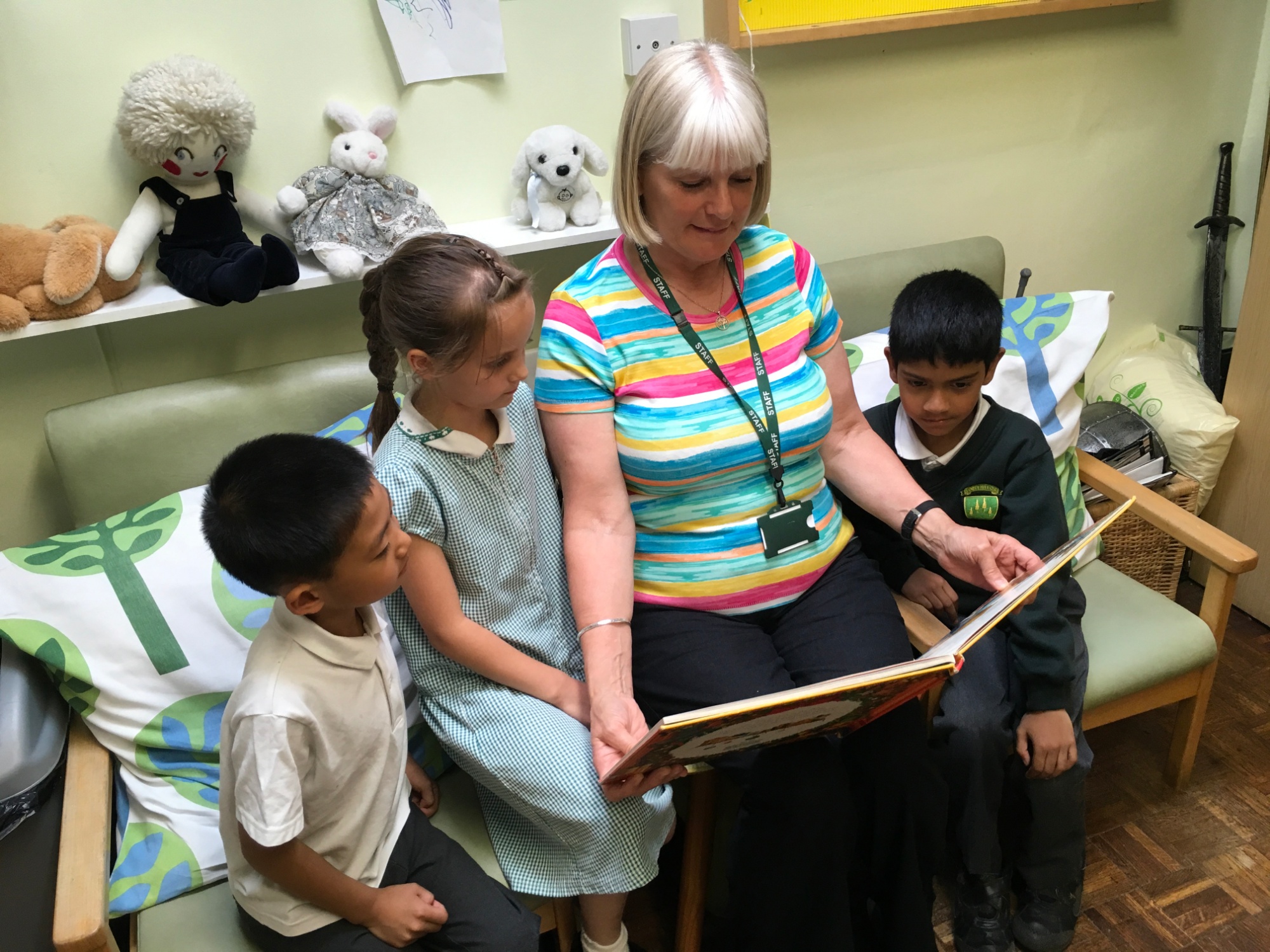 If your child becomes ill or sustains any injury at school, they will be cared for by one of the qualified first aiders. If it is deemed necessary, parents will be asked to come to the school to collect their child.
In case of an emergency, please make sure we always have up-to-date phone numbers where you can be contacted.
Parents/carers will be informed of any head injuries sustained and for serious accidents we follow the procedures laid down by the London Borough of Enfield.
Accidents
We try to prevent accidents from occurring but they do happen from time to time. If we are concerned about your child following an accident and think that they need to seek further medical treatment, we will contact you or your designated emergency contact immediately. In serious cases, which are thankfully rare, we will call an ambulance.


Medicines
We prefer parents to administer medicines whenever possible. If parents cannot, for clear reasons, please contact the school Welfare Officer to discuss the matter.

Head Lice
All schools experience head lice outbreaks from time to time. Scratching the head is a common indication that a child may have nits (eggs) or live lice (insects). If we identify a child having nits, we shall inform you by sending a letter home requesting that you arrange treatment. The entire family should be treated with the recommended shampoo or lotion and children should return to school only when this has been done. Lice pass from one child to another and lay their eggs in clean hair. Please try not to be embarrassed if your child has head lice, the lice prefer clean hair and it is no reflection on personal or family hygiene.

Nut Allergies
We have a number of children and staff in school who are highly allergic to nuts. Anaphylactic shock, a life-threatening condition, occurs when such a child or adult comes into contact with nuts – however slight. We try to be a nut free school as far as practicable and ask parents to make sure that nuts or nut products are not brought into school for lunches or class parties.
All Support Staff are qualified first aiders and there to support the general well-being of all of our children. Please call the school office to speak to Mrs Vial or speak to her in the playground in the morning if there are any medical issues that need to be discussed.