The International Primary Curriculum (IPC)
At Forty Hill, use the International Primary Curriculum (IPC) in Year 1 to Year 6 as a starting point for planning our children's learning for each half term in Literacy and Topic (Geography, History, Art, Music and Design Technology) as well as other areas of the curriculum including Science, PSHE and Philosophy for Children (P4C).
We aim to take a thematic, creative approach to the curriculum; very much in line with our wish to engage the children in exciting and meaningful learning opportunities, giving them the confidence to articulate their opinions, take risks in their learning, take responsibility for the world they live in and see the bigger picture.
Our creative curriculum approach aims to focus on developing the whole child spiritually, morally, socially and culturally (SMSC) as well as linking to British Values. This is demonstrated also in our 'Reaching Out' Programme, where we consider how our actions can support those around us, both locally and internationally.
At our school, every Friday is Topic Friday! Here we take most of the day to delve deeper into the class topic to enable the children to immerse themselves in their learning through a variety of different opportunities and experiences. Using art, we explore the ideas around our topics, as well as studying great works of the past as inspiration for our own creations or as a stimulus for writing. In Design Technology we build, make and create projects and cook a range of healthy and nutritious dishes, again inspired by and in support of our topics. History supports our developing knowledge and understanding of the chronology of past events and civilisations and our investigative skills, whilst our geography lessons allow us to explore the world around us in greater depth. At Forty Hill we love singing and our music curriculum aims to build an understanding of not only this but also how we can use instruments to compose and perform our own pieces using a range of musical skills. Our overall aim is that these subjects all interweave to create motivational learning experiences for all our children and build on their cultural capital, preparing them for the world in which they live. At different times throughout the year, the children invite their parents in to participate in a Topic Afternoon, where they can share in and celebrate their learning.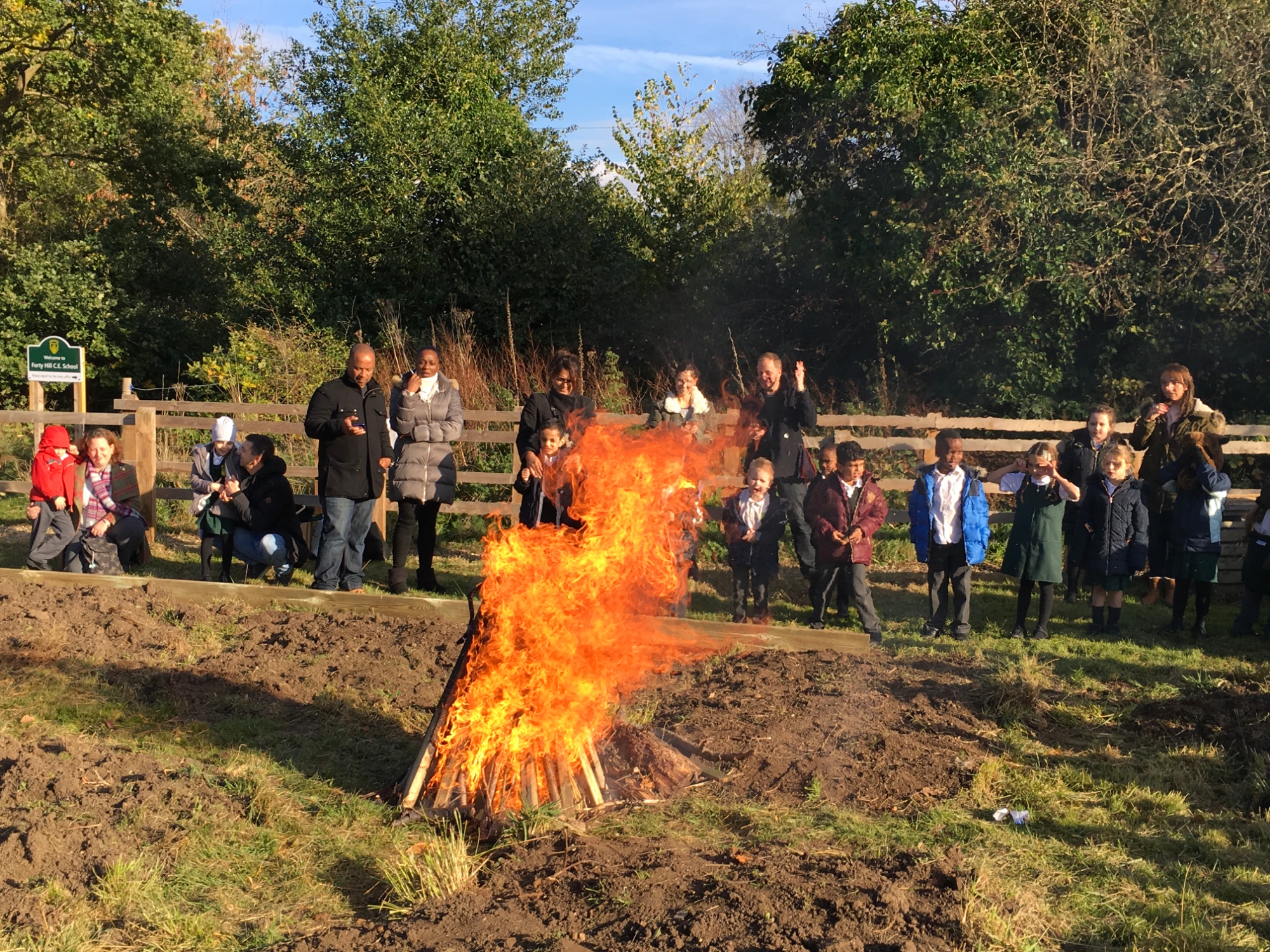 "Topic Friday is such fun! We get to learn and experience new things that we never knew before"

- Year 4 child

"Topic Friday provides an opportunity to be creative, flexible with our approach and delve deeper into the children's interests with a cross curricular focus and emphasis on the bigger picture"

- Class teacher
You can find out more about the International Primary Curriculum on their website by clicking here https://fieldworkeducation.com/curriculums/primary-years