Global Neighbours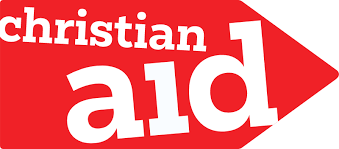 Being a 'Steward of the World' has NEVER been so important.
Global and climate education should be as important as Literacy and Maths if we are to prepare the next generation to understand what needs to change, have voices for change and have the skills and knowledge to make change.
It is our duty to create global neighbours who are confident, responsible and compassionate. Courageous advocates who will look after our world.
Global Neighbours is an accreditation run by Christian Aid in partnership with the Church of England Education Office. It is and foremost about children:their needs and aspirations, their character and their hopes for the world in which they are growing up. The scheme enables our children to nurture the values, attitudes, understanding and skills they will need if they are to realise their hopes and aspirations for a more just and sustainable world in which we live in together, at local, national and global levels.
Global Neighbours provides a framework to weave a global perspective into our current curriculum provision, which will support our young people to become active global citizens. The scheme aims to increase pupils' understanding of the root causes of poverty and injustice, as well as engage and empower pupils as agents of change in the transformation of our world.
Participation in the scheme advances the Spiritual, Moral, Social and Cultural (SMSC) development of pupils, strengthens the 'promotion of fundamental British values', promotes critical thinking across the curriculum, and strengthes links with the local community.
Global Neighbours will also enhance Religious Education provision in schools by increasing our pupils' knowledge and understanding about why and how Christians, along with people of other faiths and those of no faith, want to change the world to one where everyone can live a full life, free from poverty.
By helping pupils to claim their voice as global citizens, participation in the scheme will support schools develop and showcase their work in helping their pupils to become active global citizens and courageous advocates for change in the world, from a local to global level.
In addition, the scheme will help church schools fulfil the Church of England's Vision for Education that is 'deeply Christian, serving the common good' as well as the characteristics: hope, aspiration and courageous advocacy.
'Christian Aid's Global Neighbours accreditation scheme is first and foremost about children: their needs and aspirations, their character, and their hopes for the world in which they are growing up.'