Friends of Forty Hill
Friends of Forty Hill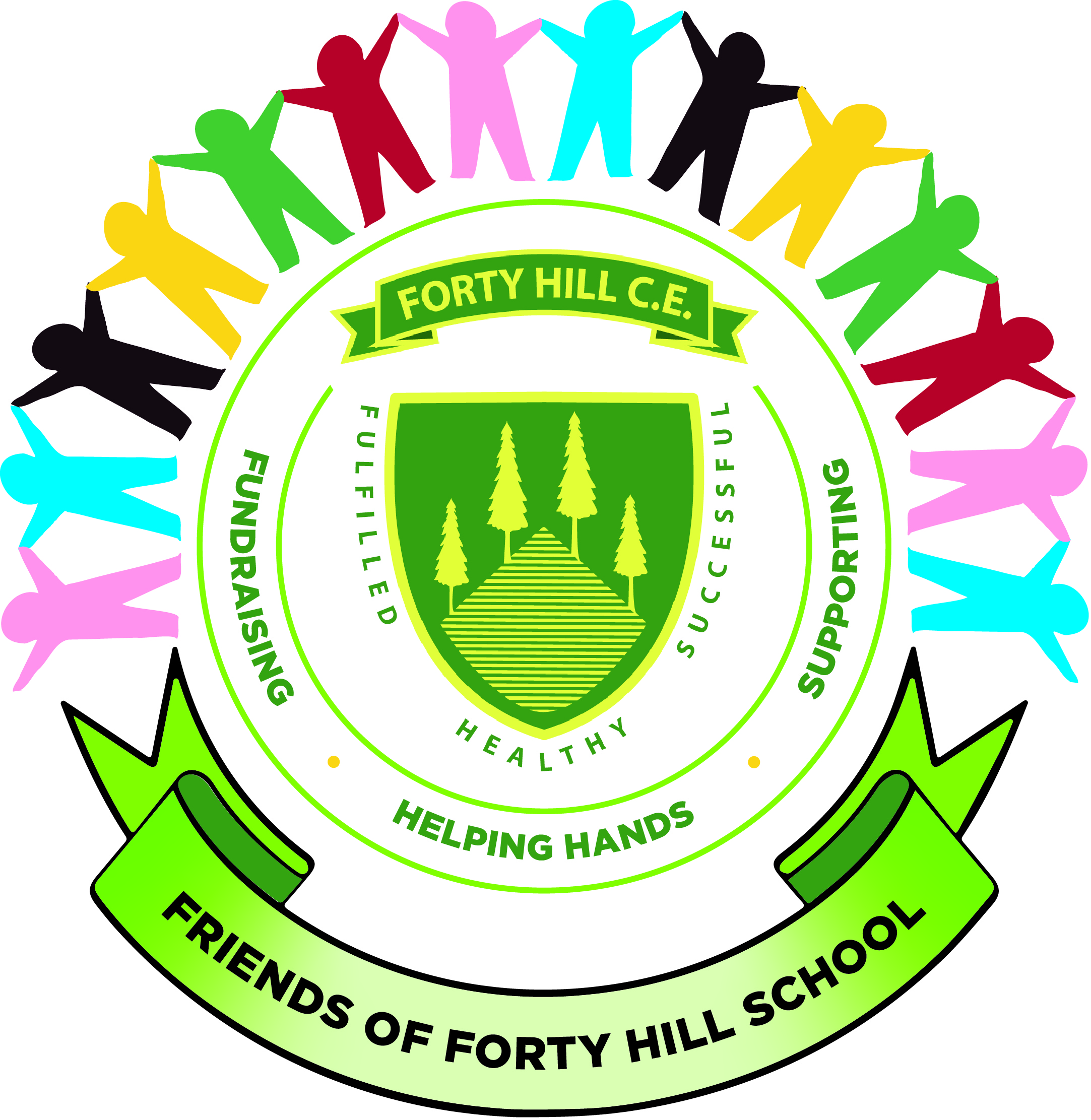 We help raise money for the school by organising great events throughout the year.
This year's Executive Committee is:
| Position | Name |
| --- | --- |
| Chair of Friends of Forty Hill | Neche Yilmaz |
| Vice Chair of Friends of Forty Hill | Kailey Plahar |
| Secretary | Katy Laurence |
| Treasurer | Desta Labode |
Every year group has a parent class rep who will be happy to help and pass on any information. Check with your class rep as they have usually set up a form of communication with the whole class e.g. Whatsapp group or Facebook page.
Class
Names of Class Reps
Nursery

Funda Balci

Ellena Hill

Reception

Tracey McInerney

Danielle Akosa

Year 1

Pooja Jeshang

Adele Caciula

Year 2

Rochelle

Tanya Miles

Year 3

Niki Hindley

Katina Markou

Year 4

Susan Ebebe

Skevi Antoniou

Year 5

Elena Geraci

Anna Andreou

Year 6

Niki Hindley

Maria Walker

Jenny Littlewood

Contact Us: friendsoffortyhillschool@gmail.com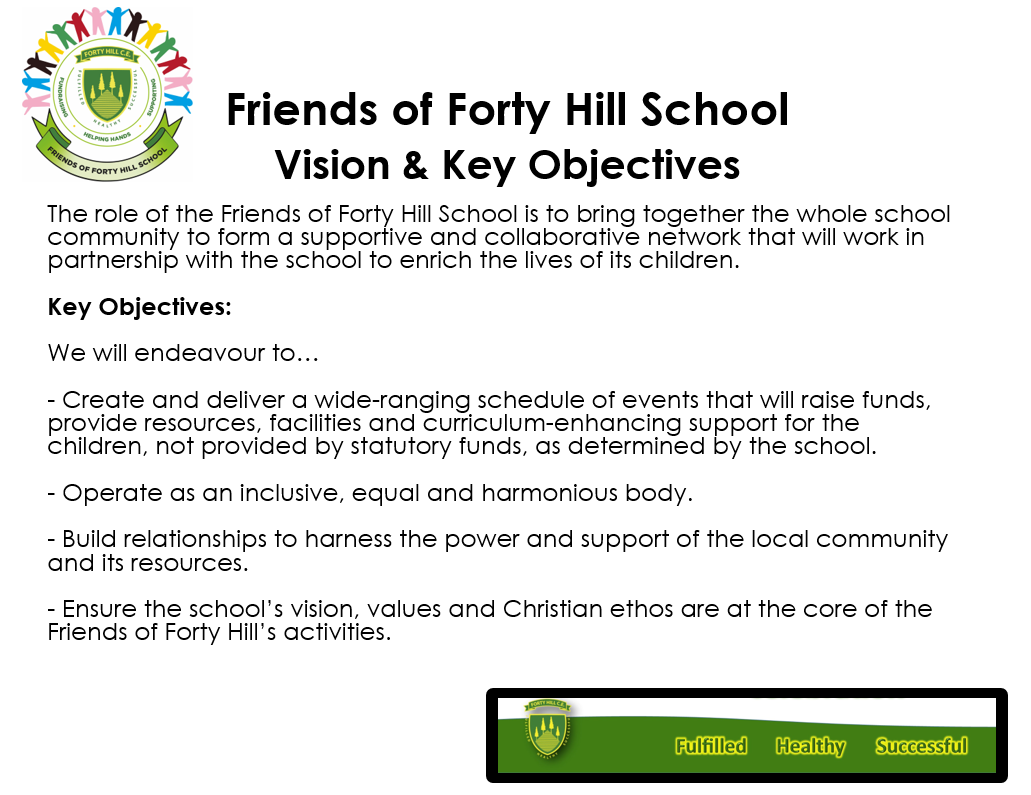 Neche Yilmaz, Chair
I am delighted and extremely excited to be joining the Friends of Forty Hill School. I have two sons at Forty Hill CofE School and have been a parent here for the last 4 years. I have a legal background and have recently gone back to working part time in Civil Litigation. I have always enjoyed being a part of our school community and have been volunteering where and when I can. I feel that it is important for me as a parent to support the school and volunteering my time is my way of giving back. I am looking forward to bringing in new ideas and working together with everyone to raise much needed funds for our school whilst continuing to deliver exciting and enriching opportunities for all our children.

Kailey Plahar, Vice Chair
Hello my name is Kailey Plahar. I am the mother of two daughters both of whom attend Forty Hill School (Year 2 and Nursery). I am very pleased to have been appointed Vice Chair of the APF, as I have a genuine interest in the success and future of Forty Hill. I am pleased with the positive experience my children have had at Forty Hill so far and I would love to build upon the successful foundation set by the staff and previous members of the APF. To share a bit more about myself, I am a practicing Christian and I have a background in law. I have also worked at Enfield Council supporting services such as the Education department on statutory matters. I understand the importance of fundraising to support the ongoing growing needs of the school. I feel that as a parent it is important that I support the school's values - fulfilled, successful, healthy in my own way of life and day to day for my children. A few years ago I took a career break to be home more for my children and have been working as a personal trainer part time (that's where the healthy part comes in!) The extra time I have has enabled me to support the school in numerous fundraising activities. I am looking forward to being more involved in fundraising activities for the benefit of all our children.
Desta Labode, Treasurer
I am a Chartered Accountant and I bring many years of finance experience to my new role of Treasurer of the Friends of Forty Hill School.
I feel that it is very important for our special school to receive as much support as we can to enable them to provide the best, fullest and widest education possible to our children. I am very excited and look forward to working with the rest of this talented team.

Katy Laurence, Secretary
Hi I'm Katy Laurence and a Mum of 3, with my eldest about to join Reception in September. I have lived in Enfield for most of my life and know the area very well.
I'm a qualified secondary PE teacher, now working in local schools through my own supply agency. I am looking forward to being part of 'Friends of Forty Hill' and to continue help grow the excellent foundations already in place to support our children's learning.