APF
The APF is the Association of Parents and Friends of Forty Hill CE School.
We help raise money for the school by organising great events throughout the year.
This year's committee is:
| Position | Name |
| --- | --- |
| Chair of APF | Marina Zucconi |
| Vice Chair of APF | Nicola Monk |
| Secretaries | Anna Andreou and Jo Nasse |
| Treasurers | Anita Thacker and Katie Leah and Daniella Golebiowska |
Every year group has a parent class rep who will be happy to help and pass on any information. Check with your class rep as they have usually set up a form of communication with the whole class e.g. Whatsapp group or Facebook page.
| Class | Names of Class Reps |
| --- | --- |
| Nursery | Niki Hindley and Alisha James |
| Reception | Daniella Golebiowska and Michelle Salter |
| Year 1 | Anna Andreou and Sarah Miller |
| Year 2 | Lynne Ashworth, Kate Barker, Janan Yildirim |
| Year 3 | Funke Thorpe |
| Year 4 | Karen O'Connor and Natalie Wilson |
| Year 5 | Janadean Mills-Mcdonald |
| Year 6 | Ailsa O'Shea and Jo Howlett |

Contact Us: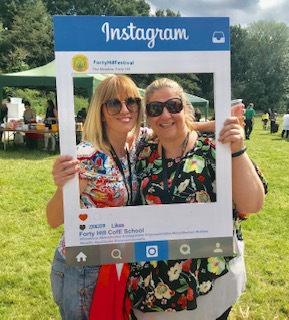 apffortyhill@yahoo.com
www.facebook.com/APFFortyhill
Association of Parents and Friends,
Forty Hill C of E School, Forty Hill, Enfield, EN2 9EY
Charity registration number: 268188